In the today's real estate market there are a plethora of sales. One type of popular sale is the "Move Up Buyer". Basically this type of buyer decides to sell his or her current property for a significant gain and ends up buying another property that is bigger and better.
There are many reasons why a seller would like to do this. Recently, I listed a house in Sunnyvale, California for a personal friend of mine and he ended up closing in 10 days. Pretty quick sale! Now at this moment he is in contract in Hollister, California and bought three times the house and including a large amount of land. I'm happy to report now this deal closed and the family loves this home!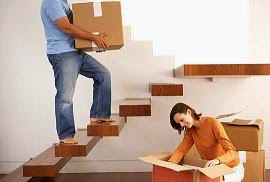 For this type of sale, beyond making money from a sale there has to be an intrinsic value for the seller to want to move to a new area. Perhaps they may want a bigger home, they may want a change of environment, they may want to have one parent stay home and the other one work, they may want better schools or they may want a simpler life with fewer bills.
Whatever the reasoning behind the sale and purchasing of a new property is? You will need a knowledgeable Realtor who can connect you with a motivated buyer that can close and at the same time this same Realtor will need to connect you with a lender, who can see the trees from the forest. After all we don't want you to end up homeless! The lender will work out all the loan details to qualify you for that new house with a low mortgage payment.
In the end, the deal has to make sense. Simply put a high equity house can sell in a low interest rate market, this equals to a sellers' market. That is today's market. Not sure how much longer this will last. But you can thank the feds for lowering interest rates.
If you can capitalize in this market why not sale high and get that bigger house. You can then put high down payment and command more purchasing power in another area with a low mortgage payment. Keep in mind the lender can iron our all the minor details pertaining to your new escrowed or non-escrowed taxes and insurance payments with your new mortgage
You would not want to be in limbo or homeless?
A knowledgeable Realtor like myself can garner you that dream home. Call me and let's make the deal happen.

Armando Arroyo
(510) 861-0660